We're A Solution Provider
The material science that goes into designing, developing and producing quality iron castings can be quite complex and critical to your success.  We can be a valued cast iron parts supplier by:
Providing clear communication to enable reliable planning
The unique combination of casting, machining and pattern making experience to provide valuable technical services
Embracing the challenges for complex ductile or gray iron castings
Willingness to cast low volume parts to keep inventory levels lower
Openness to invest capital to respond to future needs
Consistently deliver first quartile performance in scrap rates, lead times, customer returns and on-time delivery
Casting Design Optimization & Conversions
Often during the design of a new part the design engineer will use a building-block approach during prototyping. As the final part moves into production, time constraints often prevent the customer from adequately evaluating casting the part.  This can result in parts that are sub-optimized relative to weight, load bearing capability, cosmetically inferior, and more expensive to manufacture in production.
If a customer wants to lower costs by addressing these issues they should consider pulling together a team of experts with the following capabilities:
Engineer—understands the form, fit and function of the part;
Buyer—knowledge of the part's quantities and cost;
Quality – understands the root cause of parts with high failure rates; and
Metalcaster—can identify the castability of the part.
Given Ferroloy's extensive capabilities as a foundry, machine shop and pattern shop, we are uniquely positioned to work with the OEMs technical departments to optimize part manufacturing. For example, is the required part feature best designed to be made from green sand, a core or machined? Including Ferroloy early in the design process will result in higher quality parts and at a lower cost over time.
In order to identify weldment parts that could be valuable to the customer to convert to castings the team should focus on higher volume parts with:
Complex geometries with excessive welds;
Multiple pieces making up an assembled part;
An unusually high rate of failure due to material fatigue or weldments.
Ferroloy's sales and technical team can work directly with the customer to help identify castable parts and provide a price quote to assist in the decision process.  It is not uncommon for a customer to capture up to a 60% cost reduction by converting to a casting.
Onboarding
Changing foundries is a difficult decision for any OEM. Ferroloy has developed a robust onboarding process that has been continuously improved through the years. Since 2016, Ferroloy has onboarded over a 100 new part number every year across more than 50 different customers. Each part onboarding can be tailored to meet the customer's needs relative to PPAP, dimensional layouts, destructive testing, etc. A typical part onboarding, relying on transfer tooling, can take about a month. If new tooling is required the process should take between 8 to 10 weeks.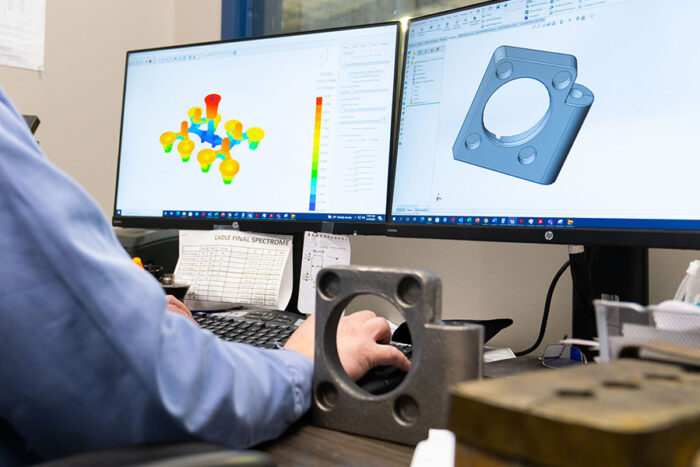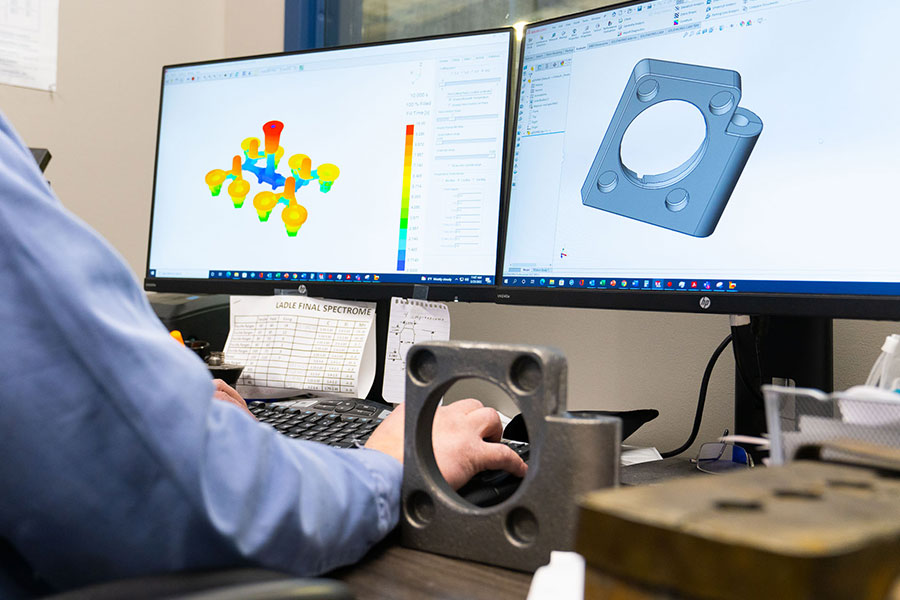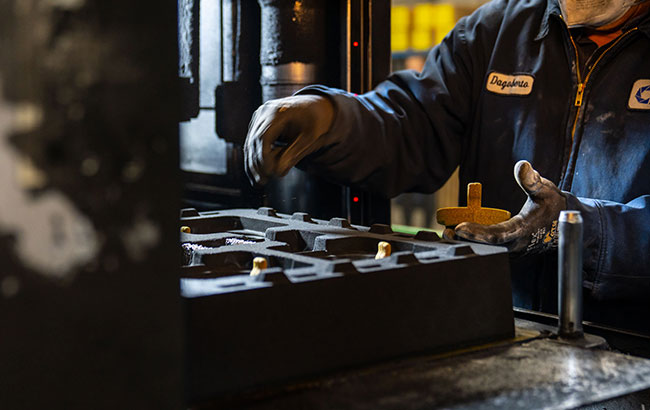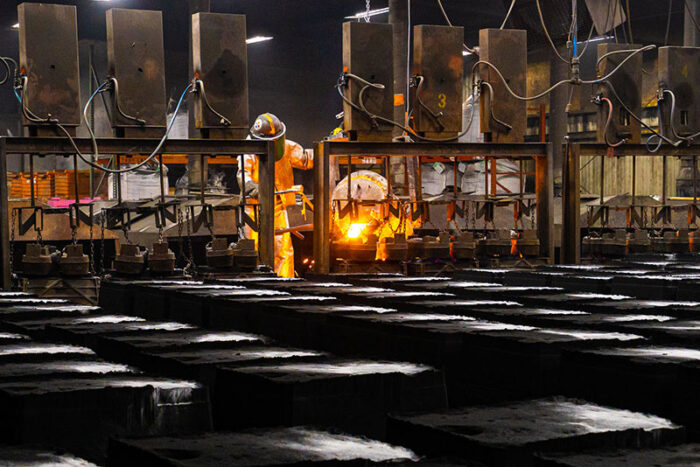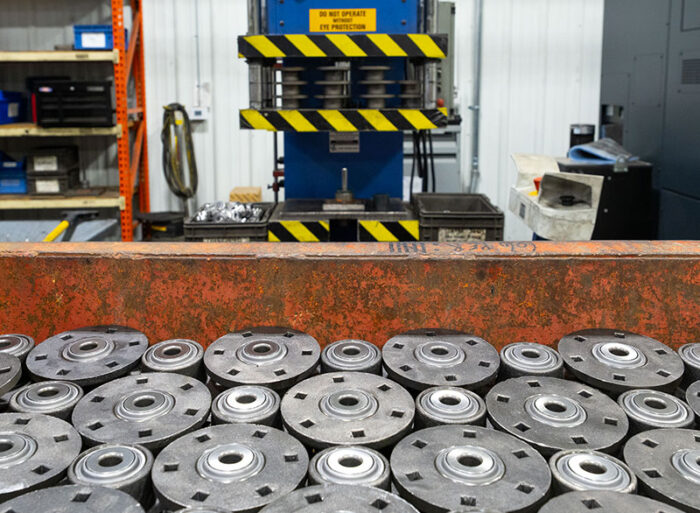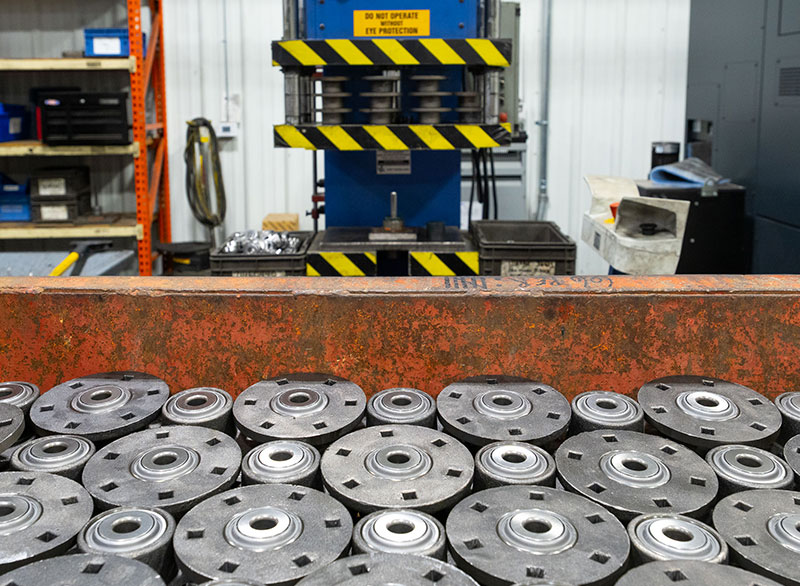 On-shoring the Supply Chain
The key to performing a well thought out comparison of onshore and offshore metalcasters is to understand the true total cost of ownership (TCO) of each alternative.  Often times the offshore metalcaster is not burdened with the indirect costs incurred by a company to support an offshore supply strategy.  For example, a typical US based company with at least 400,000 lbs. of annual casting purchases should incur about $136,000 of incremental fixed costs plus an additional 28% of variable costs to use an offshore metalcaster.
Since each company is different, you should consider the following to calculate your TCO:
Incremental direct personnel and travel costs
Freight costs – Ocean freight between Asia the US can run $4,000 for a 40,000-lb. container, or about $0.10/lb., plus another $1,000 of domestic freight to the Midwest. Also unforeseen problems or tooling may require air freight which can add up quickly (20 lb. package may cost $250).
Payment terms – The amount of time between when the cast parts are paid for and when the cast parts can be put in service along with any letter of credit fees and incremental supplier performance risk.
Broker fee—The broker fee could run between 5-15%.
Documentation costs—Accurate logs and documentation must be kept on the country of origin for NAFTA and other trade agreements.
Inventory costs – This could include longer lead times, higher reorder points, larger order quantities, product segregation requirements, hazard risk in transit, storage costs along the supply chain, product labeling, etc.
Duties—Consider current duties as well as the risk of any duty changes.
Associated fees & expenses – Such as freight forwarder, customs broker, bonding, processing fees, harbor maintenance fees, etc.
In addition, there are other risk management concerns that should be considered although it is difficult to put a dollar value on, such as:
Oversight of cast part quality (i.e. metallurgical integrity, dimensional consistency, porosity, etc.)
Control over the company's tooling
Sales broker performance risks
Communication difficulties
Lead-times for new tooling
Interruption risks along the extended supply chain
Theft of intellectual property
Management of currency fluctuations