Molding Production
A mold is produced by using a pattern pressed in prepared sand to form a cavity of a desired shape such that molten metal can be poured into the cavity. The mold cavity needs to retain its shape until the metal has solidified and the casting is removed.
Ferroloy uses high quality Green Diamond sand coated with a mixture of bentonite clay, water, and other additives. The additives help hold the mold shape to withstand the pressures of the molten metal.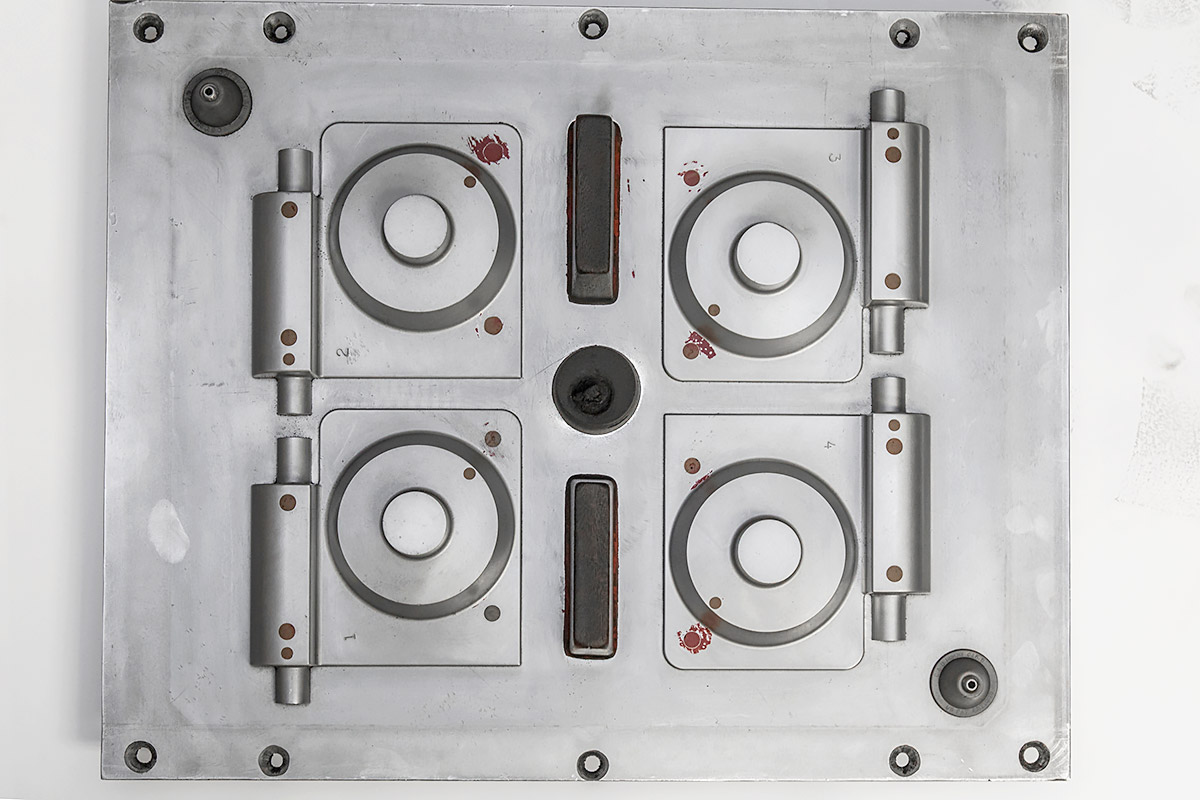 Molding Machines
We use Sinto 16×20 FDNX molding machines. Each machine has the capacity to produce up to 100 molds/hour. We specialize in castings that range in size from .5 to 65 lbs.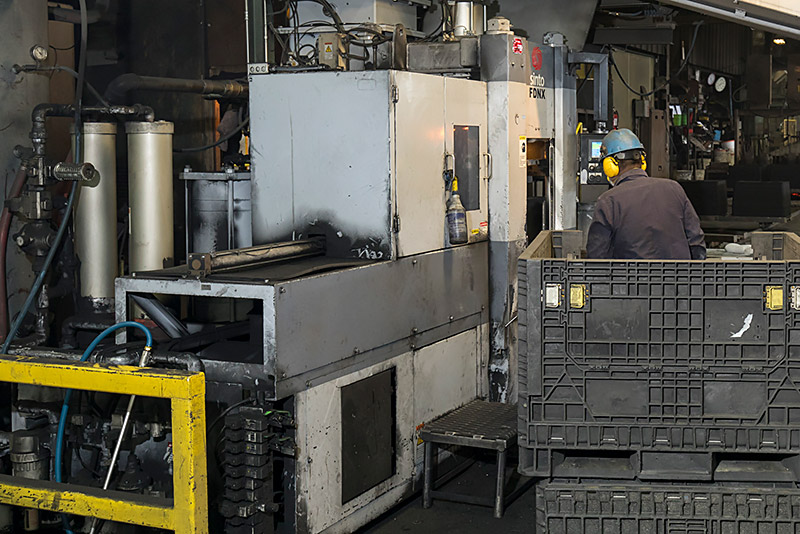 Sand Conditioning System
Our foundry runs an automated sand conditioning system with a 2,500 lb. B&P sand muller. The sand quality is continuously monitored automatically by green sand control systems and periodically verified by independent labs.