Ferroloy, Inc. is an iron foundry centrally located in the midwest. We have been manufacturing ductile iron castings, gray iron castings, molds and cores since 1969. With our strategic location in Wichita, KS, we're able to produce cast iron parts for OEMs and ship them all across the United States.
Our iron foundry is focused on manufacturing high quality cast iron parts for a variety of industries including agricultural equipment, construction equipment, valves and pumps, and more.
From casting design to finished cast parts, Ferroloy, Inc. continues to be a trusted iron foundry in the U.S.A. View our core services below or call 316-838-0897 today for more information.
Iron Foundry Capabilities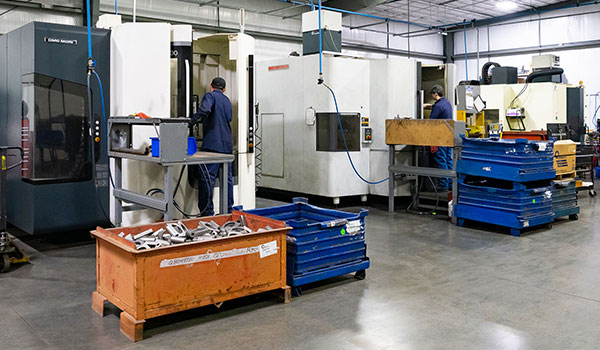 Value Added Services
Ferroloy goes beyond services provided by most iron foundries. Our value added capabilities include:
iron casting design
machining
heat treating
coatings
part assembly
pattern making
Cast Iron Parts Manufacturing
Our iron foundry is well versed in ductile and gray iron castings, therefore we produce a wide variety of cast iron parts from agricultural machinery to industrial valves. Discover a few sample parts below including heat treated cast iron.
Our Iron Foundry
Ferroloy, Inc. is in the business of creating value for customers by developing and maintaining close working relationships. Our team is focused on being responsive to RFQs, properly caring for customer tooling, as well as meeting or exceeding customer deadlines.
We're an ISO 9001 certified iron foundry with high quality expectations. We provide direct technical support, develop strategic third party relationships where needed and use both direct and agent sales channels.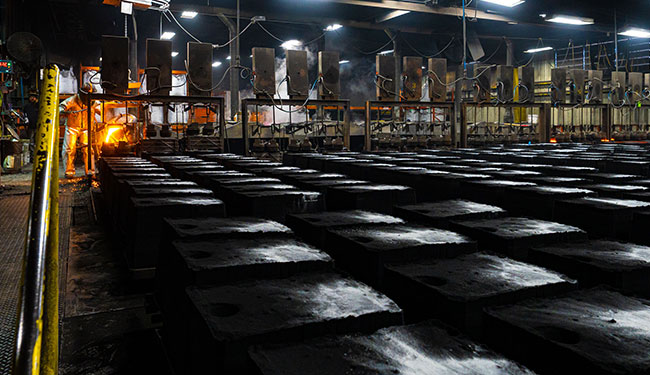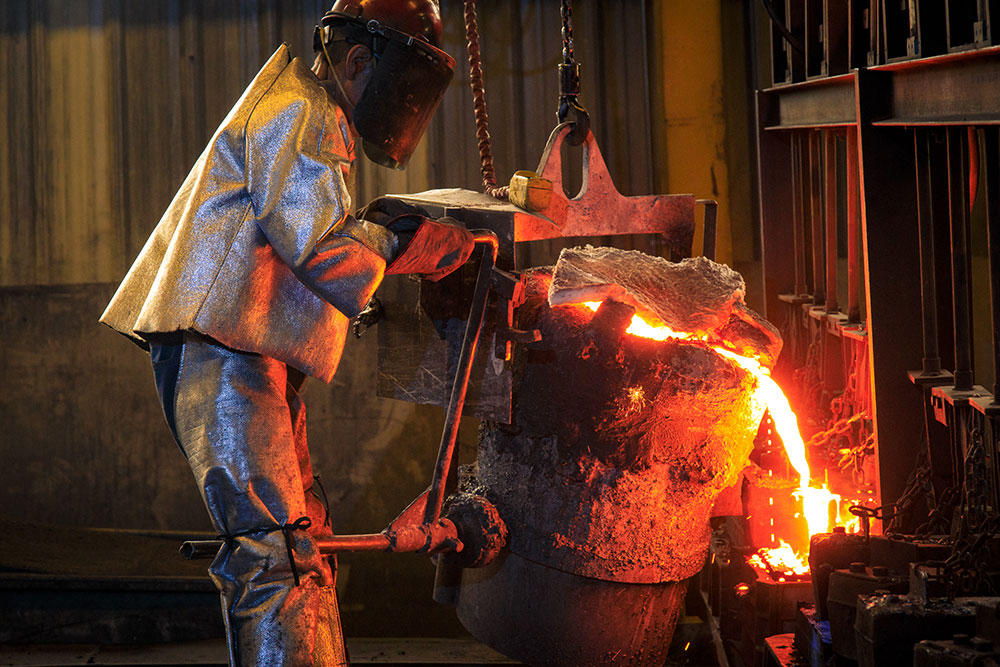 We locally source scrap metal to our specifications, and purchase pig iron and alloys from high-end suppliers to ensure metallurgical quality.
Each furnace tap is tested for chemical composition before iron is poured. We use Inductotherm induction furnaces with 6,000 lbs. of melt capacity to keep melting costs under control.
Contact Ferroloy Today!
Now that you know more about our iron foundry, it's our turn to learn more about your needs. Whether you need ductile iron castings or gray iron castings, our iron foundry is ready to listen to your needs and provide an accurate quote.