Ferroloy, Inc. is an iron foundry in Wichita KS. We manufacture ductile iron castings and gray iron castings for agricultural machinery, infrastructure, pumps and valves, transportation equipment and industrial equipment.
We began operations in 1969 and have dedicated ourselves to being the best iron foundry in Kansas ever since. We are centrally located in the United States, giving us speed of delivery to our customers all across the United States. Learn more about Ferroloy's history.
Company Mission
The mission of Ferroloy, Inc. is to manufacture and deliver iron cast parts safely, at or exceeding our customers' quality expectations, with industry leading customer service.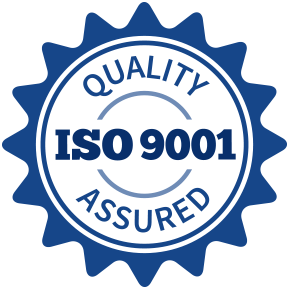 Operating Model
Our operating model defines how we make decisions to support our mission.
Vision – Determining the path to create the greatest long-term value.
Talent – Ensuring the right team members are hired, retained and developed that embrace our Guiding Principles.
Processes – Developing and executing processes that are efficient and free of defect.
Information – Gaining the relevant knowledge to support and enhance decision making.
Authorities – Ensuring all team members have a clear understanding of their authorities to make decisions and create a culture of accountability.
Incentives – Rewarding team members for their contribution.
Guiding Principles
Our guiding principles are embraced by every team member.
Integrity – Conduct all affairs with honesty and courage.
Compliance – Strive for 100% compliance with all laws and regulations.
Value Creation – Achieve superior results by making better decisions, eliminating waste, optimizing, and innovating.
Customer Focus – Be a solution provider to our customers' needs.
Knowledge – Proactively seek the best information and embrace an open challenge culture.
Change – Constantly seek a better way of doing things.
Humility – Openly accept feedback and be intellectually honest regardless of the situation.
Respect – Treat others with dignity and sensitivity.
Fulfillment – Find enjoyment and meaning in your work.
Quality Policy & Objectives
Ferroloy, Inc. strives to continuously improve the quality of our products, processes, and customer service every day.
No lost time incidents
Customer returns of .2% or less
Internal scrap rate of 6.0% or less based upon weight
On-time delivery of 97.5% or better
Customer lead times of 6 weeks or better
Safety Policy and Objectives
The Health & Safety of all employees, contractors, neighbors, and guests is our #1 priority, as without this commitment Ferroloy will fail to be successful long-term.
This will be accomplished by having written hazard protection programs and job safety assessments, performing regular inspections, holding timely injury and near-miss investigations, and completing frequent and comprehensive employee training. Through this commitment it is management's goal to become SHARP certified.



Iron Castings For These Markets